Just over 7 years ago I purchased my condo. It was a lot of work at the time & my parents helped me to get it ready with lots of sweat equity. Lately though I've been thinking I needed some updating. Why do we always leave the bedroom until last? In my case, almost last. In the last few years I've been inspired by white, white, white rooms accented with one dark wall. I can't see myself living with black, but maybe nearly black. A week ago I purchase one of Emily Jefford of Beautiful Hello's gorgeous oil paintings (above). I love the mood of this painting. As soon as I picked it I started dreaming about my new bedroom. I knew I could pick out my dark wall colour. Here are two possibilities from Benjamin Moore. I have almost everything else, the bed, dressers, and bedding. I can't decide on the carpet, but I'm thinking woven cotton (Dash and Albert) on top of my off white broadloom. There's also a black wool one from West Elm and another from Target too. I'd love two of these bracket wall lamps by Dino Sanchez, one on each side of the bed, but that's not certain. What do you think? Paint colour? Carpet?
I'm also going to paint an antique dresser I've acquired that has a tilting mirror on top, I have no idea what to call it. It's a leggy four drawer dresser that will be a nice counter balance for the more simple modern pieces. Should I paint it the expected white? Or choose a pickled look, a grey or a black painted finish?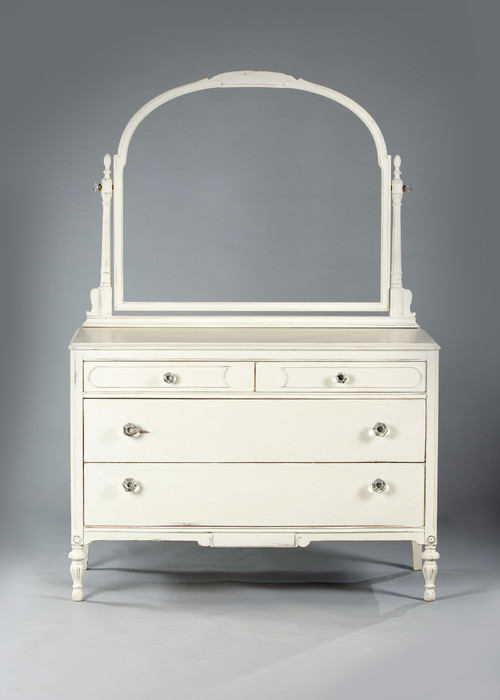 Eclectic Dressers Chests And Bedroom Armoires by Providence Furniture and Accessories Kingston Krafts
Emily is still painting a piece a day, so please drop by and have a look at the beautiful work she's creating.